Making a routine of  hair wrapping is a terrific way to keep curly hair moisturized, maintain its shape, and avoid frizz, breakage, and tangled bedhead. Once you've mastered the technique, there are a tonne of various, stylish ways on how to wrap your hair for a day or night out on the town. Wrapping your hair isn't just for bedtime. Be careful though, as while  hair wrapping has many advantages for curly hair, doing it incorrectly can result in the precise problem you're wanting to avoid. By the way, curly hair isn't the only type that benefits from wrapping. Hair wrapping is especially advantageous for those who have relaxed, permed, or heat-styled hair because it preserves the appearance of the hairdo overnight.
WHAT IS A HAIR WRAP?
For those who have never used a hair wrap, the process entails smoothing out any stray hair strands, combing the hair tightly, and then wrapping your head in a satin scarf to hold the hairs in place. Bobby pins are an excellent way to hold your hair in place if it is particularly thick or long. It's crucial to select satin since other fabrics, such as cotton, retain moisture from your hair and can lead to dryness or even breakage. Additionally, it maintains natural curls while seeming classy. Don't worry if the scarf you want to wear is incredibly nice and patterned but isn't satin. To maintain your hair's happiness and health, just put a satin scarf underneath the wrap you want to wear.
HOW TO WRAP YOUR HAIR IN STEPS
You can wrap your hair in a seemingly endless variety of ways for sleep as well as for fashion. The primary difference between wearing hair wraps during the day and at night is how tightly you tie them because looser hair scarves can slip out or be less secure as you toss and turn while you sleep.
Follow these crucial steps before deciding on a style and learning how to wrap your hair for your desired outcome:
Detangle! Remove any knots by combing through your hair in a continuous direction, being sure to reach the roots and the entire length of your hair. To smooth your hair back and pull it closer to your head, use a hair serum or oil like coconut or jojoba. This results in a cleaner method for wrapping, keeping your hair under control by increasing hydration and taming frizz.
Keep in mind that your hair does not need to be freshly cleaned, but if you have the time or could use a nice scrub, feel free to shampoo and condition. (Before wrapping, just make sure your hair is totally dry.)
Section your hair: Sort your hair into two equal, mirrored parts. Making it easier to tie your hair wrap is to part your hair down the middle.
Make a hair wrap: Smooth hair strands with a comb or a soft-bristled brush, such as a paddle brush. To prevent hair from falling out of place, make sure you're holding it in place. Beginning at the middle section, brush your hair steadily in that direction until it has completely encircled your head and is back where you started. Use a bobby pin to secure hair if it continues slipping out of place in that area. You'll need to do this someplace along the back of your head depending on hair length because shorter hair won't wrap all the way around your head. To complete a full circle, continue to brush in the same direction around your head. You can now add your satin head scarf.
THE MID BUN 
Step 1: Create a triangle by folding your scarf in half.
Step 2: Wrap the scarf around your head, triangle facing forward. Make sure the flat edge is appropriately positioned towards the back of your head. At the front of your head, above the triangle, tie the two ends together and tighten tightly.
Step 3: rotate and reposition the central triangle so that the scarf's outside edge faces forward. Over your head, pull it backwards. Retie your scarf's left and right ends together, then tuck them in along the side. Adjust, fluff, and tweak as necessary.
A HEADBAND
Step 1: If it isn't already, put your hair up in a high bun.
Step 2: Fold the headband in half and place it against the back of your head. The ends should be pulled forward, and the middle should be tied into a knot right below your hairline.
Step 3: is to pull the fabric's loose ends away from the knot and tuck them under the edge of your head's back. This could be down the side or closer to the nape of your neck, depending on the size of the scarf.
An attractive angle makes your face appear more defined and attractive.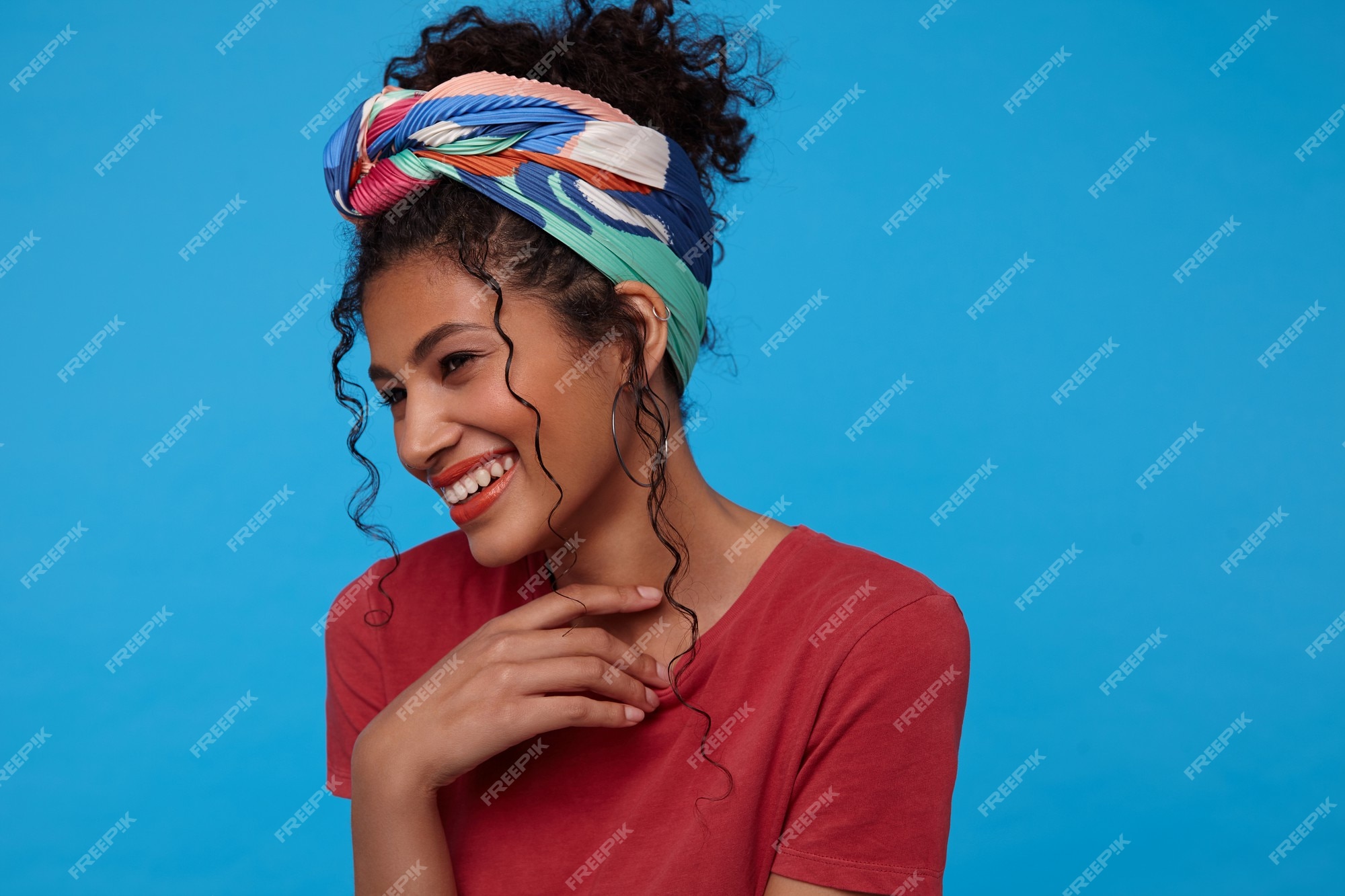 HOW TO WRAP YOUR HAIR: THINGS TO THINK ABOUT
You should think about a few things because they will influence whether or not this hair procedure will work for you.
How easily your hair will frizz: Frizz is frequently caused by dryness and friction in the hair cuticles. Hair that is naturally straight is less likely to frizz than hair that is curly or wavy.
How much moisture you want your hair to seal when it is wrapped: The ideal materials for scarves are satin and silk; satin is better for preventing outside moisture from getting into your hair to prevent breakage, while silk concentrates on maintaining your hair's smoothness and wetness with natural fibres.
THE ADVANTAGES OF WRAPPING YOUR HAIR
Lowers dryness
Maintain hairstyles intact
Decreases tangles and breakage
IS IT HEALTHY TO WRAP YOUR HAIR?
Yes! Dryer hair types can benefit greatly from overnight hair wrapping by retaining moisture, reducing frizz, and preventing breakage. Wrapping your hair in a silk or satin scarf keeps curls firm, silky, and healthy because curly hair is typically dry.
TAKEAWAYS
Although by no means comprehensive, we hope that these three head wrap designs and methods can help you feel more stylish or refreshed.
Read More: https://howtothings.net/how-to-wrap-hair-in-towel/
Wants to know more about How to wrap hair? Than click https://www.youtube.com/watch?v=bJShZumZ6ic