How to choose a hairstyle for your face shape?
Face shape is frequently mentioned in discussions about contouring and highlighting, but it can also play a role in choosing on haircuts and styles. To be clear, anyone with any face shape can wear any style they like. However, if you're wondering how to organically suit your face shape, look no further. It can be difficult to understand what all of that expert hairstylist jargon truly means, so we wanted to shed some light on the various lengths and styles that best compliment your face. We sought the advice of some of the industry's top stylists to clarify these rules. Continue reading to learn how to choose a hairstyle for your face shape.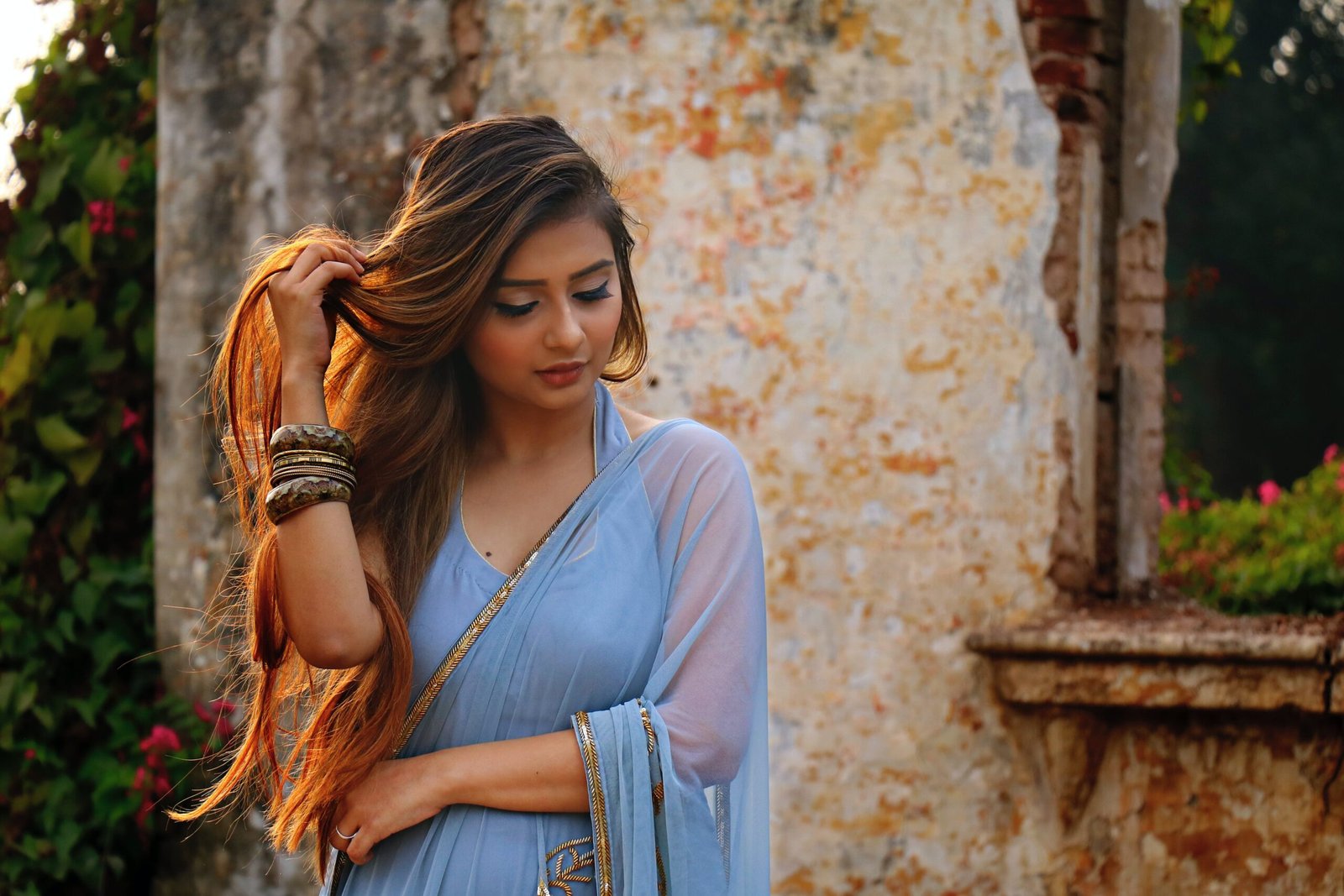 Figuring out your face shape
Many people have an unusual face shape. They are classified into six shapes: oval, long, square, round, diamond and heart. If you can't determine what shape you are by glancing in the mirror, there is a method to measure the face that can put you in the right path. Beauty advice about face shapes is mostly aimed at women who have prominent features they want to conceal, such as those with obviously round, square, long, or heart-shaped faces.
Women with oval and diamond faces have the most variety; instead of focusing just on pleasing their face shapes, they may experiment with different looks.
Identifying the best face shape features
It may be difficult to know where to begin because there will be various hairstyles that fit your facial shape. The primary idea of selecting the greatest haircut for your face shape is to emphasis your best features.
What hairstyle is best for my face?
To appear your best, get a haircut that is the ideal length and silhouette for your face shape. Based on the given  instructions, style your hair, adding volume and texture where needed.
Oval Shape
A woman's face shape should be oval. The proportions of an oval face are ideal. It's neither too long nor too wide. If you have an oval face, you can experiment with whatever hairstyle and haircut you choose. You can pull off everything from spunky short hairstyles to lengthy beautiful waves. Remember to use your hairdo to draw attention to your best features. What exactly is it? What about your eyes? Get a pair of side bangs! Do you have a good bone structure and regular face features? Highlight them with a precise sharp cut!
Round Face
A round face with almost equal height and width. It features big cheeks and no noticeable jaw corners. A deep side part and long side bangs will help to reduce roundness. In general, medium and long haircuts are advised, but you can also try a pixie cut. A choppy pixie with increased volume on the crown can give your look an edge.
Square Face
Square faces are seen as manly. A square face is distinguished by an angular jawline and roughly equal facial width and length. The best haircut for a square face softens the angles and provides height to the crown. A square-faced girl will look great with loose medium-length hair and long waves, chin-length bobs and lobs. They will draw attention to your strong jawline and make your face appear larger. Extra-short bobs or slicked back haircuts are also not recommended. They may make you appear more mature.
Long Face
A long face resembles an oval face. It's somewhat longer and narrower than it should be. Your hairstyle's volume should be concentrated on the sides of your face, not on the crown. Layered hairstyles with layering that begins as high as your cheekbones are an option. Style your hair with blunt horizontal bangs, broad waves, or fluffy curls. Remember that any additional height above the brow or long straight curls without layers around the sides of your face will attractively extend your face!
Heart Face
Heart and inverted triangle facial types have a large forehead and cheekbones that narrow towards the sharp chin. The widow's peak is the only feature that distinguishes one facial shape from another. The recommendations for hairstyles are very similar. Bouncy curls from the mid-length to the ends are an excellent choice for hearts and inverted triangles. Curly hair adds fullness at the chin level, compensating for the contrast between the width of your forehead and the narrowness of your jaw. Long swoopy bangs look great with this hairdo. Don't add any extra volume on top. It will visually expand your forehead even more.
Diamond Face
Diamond and Heart face shapes are comparable. The diamond is slightly larger than the heart. The hairline is thinner. The largest part of a diamond-shaped face is the cheekbones. Diamonds typically look fantastic with swept back locks or side-swept hairstyles because they have a beautiful bone structure and a lot to show off, such as awesome high cheekbones and a cute feminine jawline. Loads of layers are the most attractive approach to frame a diamond face when it comes to haircuts.
Do what makes you happy
You may feel overwhelmed by restrictions when reading about hairstyles and face shapes. While these are guidelines for appealing haircuts, they are merely ideas. The key to appearing stunning is to maintain a positive attitude. The last thing you want is to have a haircut that makes you feel different.
If you desire a haircut that defies the "laws" of your face shape, then go ahead and get it. What you think about yourself always takes precedence over what the beauty industry thinks is flattering. You can pull off any hairstyle if you have the correct mindset.
Don't give up
The good thing is that almost all of the most popular haircuts can flatter all face shapes. Bob haircuts, Shoulder-length haircuts do. Bangs work. Long hair helps. Even the pixie is flattering on most facial shapes.
There may be features of any of these cuts that are more attractive on you. Inform your stylist if you have a preference for a particular style. You and your partner can work together to get the greatest style within the cut that is right for you.
Last note
These are the primary face shapes and guidelines for choosing haircuts and hairstyles based on your face shape. When you grasp the fundamentals of how to compensate for the characteristics of your face shape, you can simply choose the hairstyle that is best for you. Stay stunning!