How to Make a Simple Salad?
There are many styles of salads, but the most popular in the summer are the fruit and vegetable versions of these dishes. Quickly and directly, preparing a salad is not hard. It's a game you practically can't lose. The advantage of these dishes is that they cost much less than meat. Check out the salad recipe and try it yourself to wow your guests with a memorable journey. Here's how to make a simple salad. 
Summary
Prepare any vegetables you want in ready-to-eat, bite-sized pieces. Combine them.

 

Toss with a dressing. Dressings are often a mix of oil, some vinegar, and seasonings.

Experiment. Trust your instincts. Try some fruits and nuts there as well—taste as you go.

 
Make a Simple Salad in 5 Simple Steps:
Step 1. Choose your base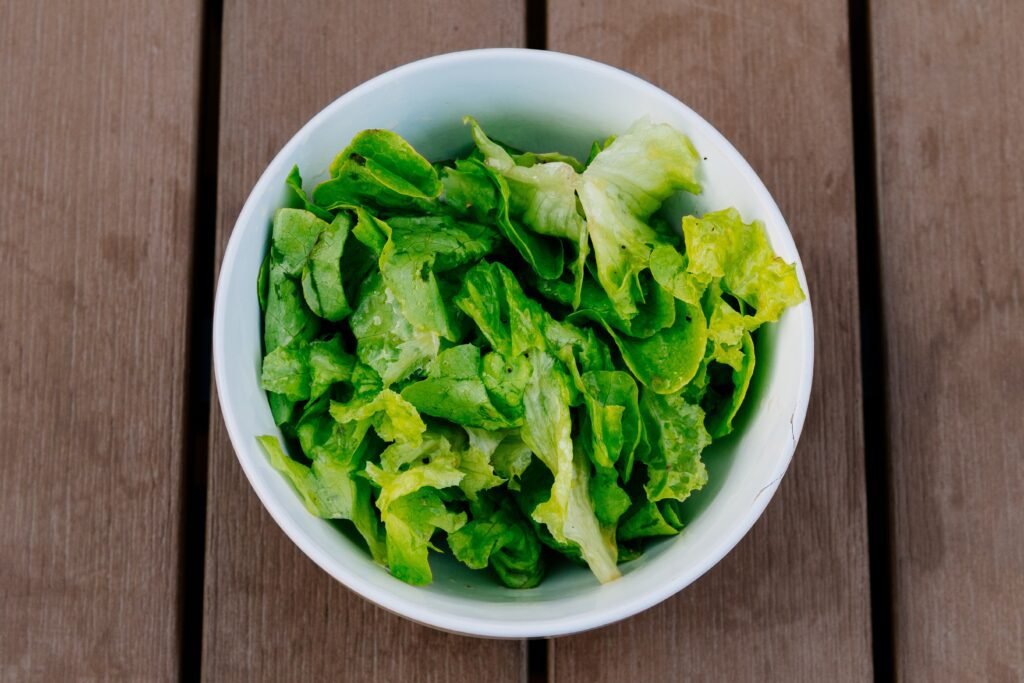 Classic base 
Use iceberg and lettuce to make a classic-style base. These add crunch to your salad as well as contain vitamins and minerals. Run the leaves under the water and tap dry using a clean paper towel. 
Nutrient-dense base 
If you're looking for antioxidants, vitamins, and mineral-rich bases, then look for greens that are darker in color, like kale, purslane, and spinach. Discard the stems to make them easy to eat.  
The crunchy, colorful base 
Use a knife and cutting board to Chop red and green cabbage into bite-sized pieces to create a crunchy, colorful base for your salad. 
Sweet salad base 
To add a sweet taste, use beets instead. You may use raw beet as a crunchy option or roast It for a smoky-sweet flavor. Beets are healthy additions packed with minerals, vitamins, folate, and fibers. 
Step 2. Add fruits and veggies
Common vegetables to put in a simple salad include: 
Bell pepper

 

Cucumber

 

Tomatoes

 

Spinach

 

Corn kernels

 

Broccoli

 

Green beans

 
Raw vegetables are full of vitamins. Choose your favorites, rinse them off, and cut them into bite-sized pieces. You can steam or roast your vegetables if you like a softer texture. 
Common fruits to put in a simple salad include:
Berries

Oranges

Watermelon

Grapes

Mango
Even avocados make sweet additions to your salad and are full of antioxidants. 
Step 3. Mix in crunch
Use toasted nuts, carrots, apples, pears, celery, and radishes to add crunch. Walnuts, almonds, cashews, sunflower seeds, and pistachios are tasty options and provide healthy fats and other essential nutrients.  
Step 4. Gingering up the flavor
Cheese
Use a cheese grater to shred the cheese you love and sprinkle it on your salad for a decadent, salty flavor.  
Dried fruits
If you like, add dried cranberries and raisins to develop a sweet taste in your salad. Be careful; dried fruits are high in sugars, so avoid adding too many. 
To amp up the salad flavor, you can also use scallion, fennel, red onions, and cooked beans. 
Step 5. Mizzle and done
Prepare your dressing
for salad.
Store-bought dressings are convenient, but if you are concerned about additives and preservatives, making your dressing is the best idea. 
Choose ingredients to make the dressing.
Choose any one option to make your dressing or create your own. 
Extra virgin olive oil + mustard + sherry vinegar + ginger

 

Extra virgin olive oil + lemon juice + honey + lemon zest

 

Extra virgin olive oil + red wine vinegar + olives

 
The olive oil provides a nice subtle flavor. You can also shake a little salt and pepper onto your salad. 
Shake or toss everything together, and your salad is ready. 
Takeaway 
It takes some work to make a sour salad. If you still need more specific ideas, visit a local restaurant with a salad bar. Try lots of combinations.